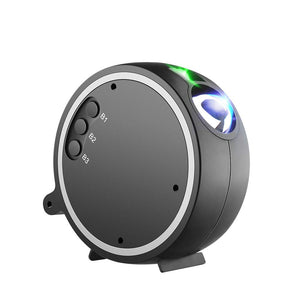 GEEDIAR Laser projector Light-LIKE NEW
♥ Room Decoration: This lamp can make your entire living area into a sparkling wonderland. Star's embellishment makes you feel better and more comfortable.
♥ Eye-Protective: High quality LED projection, offers a soft, comfortable and anti-glare lighting, no flickering, no ghosting, protects your vision.
♥ Occasions: Suitable for home decoration, recreation, family party, holiday party, DISCO, dance hall, nightclub, disco, bar, shopping malls, wedding, karaoke OK, bedroom and other occasions
♥ 3 Button 9 Modes: The Laser Light has 3 buttons, B1 is Speed setting, B2 is flash light setting, B3 is LED cloud setting. You can keep the stars and cloud move slowly or are static, it is the best decoration for your bedroom.
♥ UL LISTED, ETL LISTED and FDA LISTED: Secure, durable and high quality with the UL Certification, ETL Certification and FDA Certification. The laser light level ≤ 5mW, it is safe to use for children and adults.